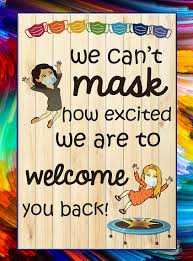 BACK TO IN-PERSON
Scenic City Chorus Rehearsals
MONDAY - JULY 12, 2021 - 6:30 PM
The Collegedale Commons
4950 Swinyar Drive,
Collegedale, TN, 37363
This venue was chosen for the wide-open rehearsal space and the ability to open up large sections of the walls for air exchange
purposes. Currently,
we will be alternating in-person and virtual rehearsals weekly.
MEMBER, PROSPECTIVE MEMBER, AND GUEST EXPECTATIONS!
In an effort to move back to in-person rehearsals in a safe and responsible way, Scenic City Chorus leadership has outlined the following expectations for all SCC members,
prospective members and guests participating in in-person rehearsals. A virtual option will continue to be offered at every rehearsal for those who are unable to participate in or not comfortable with in-person rehearsals. People will be participating at their own risk and will be required to sign a one-time waiver, provided by Sweet Adelines, Int., which will be kept on record with Scenic City Chorus. If any person feels ill prior to a rehearsal (including, but not limited to, headache, fever, sore throat, fatigue), they should stay home and use the virtual option to participate in rehearsal.
In-Person Rehearsal Expectations
·
For Indoor rehearsals, all individuals will be masked and socially distanced (a minimum of six feet apart) while in the rehearsal space. We will utilize open air breaks during rehearsal to "air out" the space and allow necessary respite from mask wearing.
·
Individuals will provide their own mask, although SCC will have extra masks on hand, if needed.
·
Singer's masks will
NOT
be made available by the chorus, but they can be purchased on Amazon, Walmart.com, and many other websites online or in stores. These masks have a deeper box around the mouth/nose to allow for easier breathing and singing.
·
Hand sanitizer will be made available at rehearsal upon entry into the venue. Individuals can also bring their own, if preferred.
·
Because our temporary rehearsal space has concrete floors, chairs for each singer will be provided within their delineated personal space. The chorus also has a number of small foam mats for standing, with the understanding that there may not be enough mats for every member. Everyone is welcome to bring their own chairs/mats for their comfort. Minimize personal items brought to rehearsal and keep personal items in designated personal space.
·
Please do not borrow or exchange music, pencils, water bottles, or other personal items while in rehearsal.
The expectations outlined above will be periodically reviewed by
SCC leadership, as conditions change.